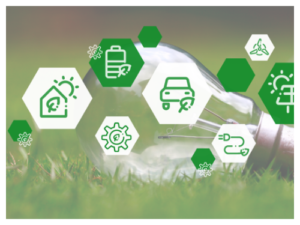 Decarbonisation & sustainability management
Graz University of Technology
Ass.-Prof. Dipl.-Ing. Dr. phil. Günter Getzinger
Time required
ca. 125 hours
Start Date
09. September 2023
Application Closing Date
01. September 2023
Previous Knowledge
a qualification specific to the target group
EC and Costs
5 EC for € 2,100,-
Contact
If you are interested in the course, please feel free to contact us!
Sign up for the course:
Contact person for this course:
Course structure "Decarbonisation & sustainability management:
The path to a carbon neutral company":

Register now!
Course leadership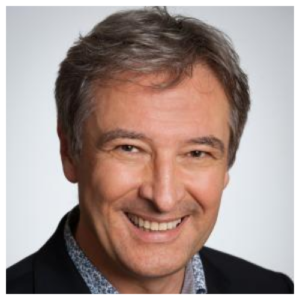 Ass.Prof. Dipl.-Ing. Dr.phil. Günter Getzinger leads the Science, Technology and Society Unit (STS) at Graz University of Technology. He teaches environmental management, sustainable technology design, technology and ethics, and technology policy. His research focuses on the sustainability transition of socio-technical systems, in particular of mobility and energy systems, on strategies for climate neutrality, on technology assessment and on ethics in science and technology. Further information under www.sts.tugraz.at
Course content
What to expect from this course?
The EU "Green Deal" with the goal of climate neutrality now obligates companies: Industrial companies in particular are required to expand their measures for more sustainability, to balance them and to include other fields of action for climate neutrality (e.g., supply chains) in addition to the previous focus on energy. In this university course comprising 10 units, you will acquire basic know-how on environmental and sustainability management systems, sustainability reporting and greenhouse gas balancing, backcasting and roadmapping with the goal of climate neutrality, as well as carbon management with a special focus on the decarbonisation of supply chains.
This course is part of the EMBA Green and Digital Transition and is listed there under the module name "Sustainability Management, -systems" in the curriculum. If the course is completed, it can be credited to the EMBA Green and Digital Transition.
Previous knowledge
What previous knowledge is needed to take this course?
No special prior knowledge is required for the MOOC.
The university course addresses company staff whose goal is to analyse, explain, initiate or manage operational decarbonisation projects and aspire to gain competence in sustainability management as specialists and managers.
The course is particularly suitable for specialists (e.g. project managers, quality engineers, business economists) from the following sectors:
industry, R&D
consulting services
trade and logistics
energy industry
The decision on admission is made by the academic course management on the basis of the qualifications described in the application process.
Certificate
Is it possible to receive a certificate?
Participants who successfully complete the online course (MOOC) will be issued a certificate of participation by Graz University of Technology. Participants who successfully pass an examination at the end of the whole microcredential course will be awarded a university certificate from Graz University of Technology. In addition, you will receive 5 EC.
Learning goals
After completing this course, you will be able to…?
name fields of action of decarbonisation and describe their challenges
implement a modern, EMAS and ISO 14000-compliant environment and sustainability management system that is oriented towards the Sustainable Development Goals (SDGs) and takes supply chain responsibility into account
develop sustainability reporting in line with the Global Reporting Initiative (GRI) and in compliance with European law
prepare a complete, GHG Protocol-compliant greenhouse gas inventory for your company
draw up a decarbonisation roadmap based on a bundle of measures with the goal of climate neutrality and develop a carbon management system (as part of sustainability management) which enables continuous monitoring of target achievement and any necessary tightening of measures
Course structure
How is the course structured?
The course is divided into the following four consecutive phases:
Self-study phase – MOOC
The assessment of the online phase (MOOC) takes place via an online self-assessment (single or multiple choice).
Guided lessons & practice
Building on the online phase, you will deepen your knowledge in course units (face-to-face lessons and transfer project) with personal supervision by experts in the respective subject area. These comprise an average of 70 working hours (approx. 5 weeks). The presence units take place on the following days in the premises of the TU Graz (seminar room BMTEG038, Stremayrgasse 16 (EG), 8010 Graz) all day long:
Assessment
Self-study phase – MOOC: The assessment of the online phase (MOOC) takes place via an online self-assessment (single or multiple choice).
Face-to-face phase: The assessment of the face-to-face phase takes the form of a written examination.
Transfer project: The assessment of the transfer phase is based on a transfer project in the form of a project report or on the basis of a presentation of the project results.
Course dates
Self-study phase – MOOC: September 09, 2023 – October 06, 2023
Face-to-face phase: October 10, 2023 – October 13, 2023
Transfer project: October 16, 2023 – November 10, 2023
All info at a glance
Get all information about this course with one click!
FAQs
Here you will find answers to the most important questions about Microcredentials in cooperation with iMooX.at.