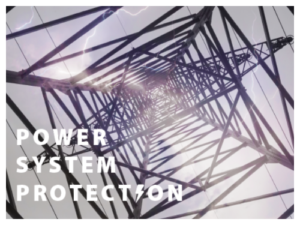 Power System Protection
Graz University of Technology
em. Univ.-Prof. Dipl.-Ing. Dr. techn. Lothar Fickert
Time required
ca. 125 hours
Application Closing Date
Autumn 2023
Previous Knowledge
basic technical knowledge, e.g. through a completed HTL- or a relevant FH education
EC and Costs
5 EC for € 1,550,-
Contact
If you are interested in the course, please feel free to contact us!
Sign up for the course:
Contact person for this course:
Course leadership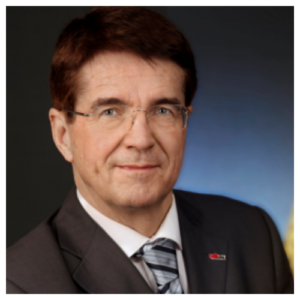 Lothar H. Fickert received his PhD at Vienna University of Technology in 1974. After international jobs with ELIN UNION and BROWN BOVERI in the field of power plants and electrical networks Mr. Fickert acquired system operation expertise with WIENSTROM as protection and utility system engineer. As full professor and the head of the Department for Electrical Power Systems at Graz University of Technology since 1998 and as Professor emeritus since 2017 and is since 2017-10 he supervised and co-supervised 47 PhD theses. Further he authored 219 technical papers, holds 8 patents and several honors and awards. He is specialized in transfer und distribution of electrical energy / electrical protection, safety and reliability. His national and international activities comprise participation in Austrian, CENELEC, IEC, CIGRE, and CIRED organizations and committees.
Course content
What to expect from this course?
Electrical power and energy are not only an essential part of production in industrial and commercial processes, but are crucial for maintaining the quality of our civilization. Faults in electrical systems lead to inevitable interruptions of the power supply and must therefore be cleared quickly selectively and in the best possible way. This task is performed by protective devices which are selected, parameterized and operated by specially trained protection engineers. The main objective of the course is the mastery of the state-of-the-art technology for the operation and testing of protective devices and systems. After clarifying the necessary requirements for a protection system, the main topics of the university course are the fault calculation for single and multi-pole faults, and the presentation of the different protection concepts.
Learning goals
After completing this course, you will be able to…?
What will I be able to do after completing this course?
You will learn the basics of protection technology.
You will critically assess the development of faults and the behavior of the protective devices.
You will learn how to ensure security of supply.
You will learn the basics of network and system protection technology.
Previous knowledge
What previous knowledge is needed to take this course?
The prerequisite for participation in the university course is a basic technical knowledge, e.g. through a completed HTL education in the fields of:
electrical power engineering
communications engineering
measurement and control technology
or a relevant FH education
Certificate
Is it possible to receive a certificate?
Participants who successfully complete the online course (MOOC) will be issued a certificate of participation by Graz University of Technology. Participants who successfully pass an examination at the end of the whole microcredential course will be awarded a university certificate from Graz University of Technology. In addition, you will receive 5 EC.
Course structure
How is the course structured?
The online university course consists of 6 modules:
system aspects
overcurrent protection
differential protection
Earth fault protection
distance protection
fault behavior
The course is conducted using the technology of e-learning. Participants are provided with short videos ("nuggets") that cover about 75% of the learning content. Each video is accompanied by a script that summarises the content in short form. In addition, a detailed script and a questionnaire are available. Self-tests for the individual learning videos provide immediate feedback for the participants. Building on the basic knowledge, the application knowledge is taught in the form of five 2-hour webinar units. The acquired knowledge is applied in the individual elaboration of four real-life examples. After submitting these, two 2-hour online Q&A sessions are offered, which serve as preparation for the written final examination.
All info at a glance
Get all information about this course with one click!
FAQs
Here you will find answers to the most important questions about Microcredentials in cooperation with iMooX.at.