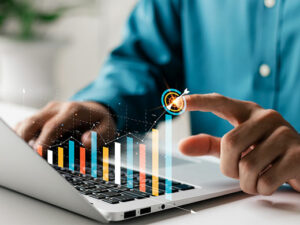 Digital Economy
Graz University of Technology 
Univ.-Prof. DI Dr.techn. Stefan Vorbach
Time required
ca. 125 hours
Application Closing Date
6 March 2023
Previous Knowledge
a qualification specific to the target group
EC and Costs
5 EC for € 1,500
Contact
If you are interested in the course, please feel free to contact us!
Sign up for the course:
Contact person for this course: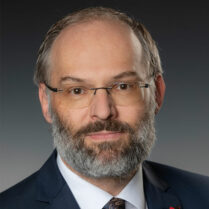 Univ.-Prof. DI Dr.techn. Stefan Vorbach
Stefan Vorbach studied industrial engineering and mechanical engineering at the Graz University of Technology and environmental protection technology at the Technical University in Munich. He received his doctorate from Graz University of Technology in 1999 and his habilitation in business administration from Karl Franzens University in Graz in 2005. Since November 1, 2010, Stefan Vorbach has been the head of the Institute for Corporate Management and Organization at Graz University of Technology. His interests include innovation and technology management, entrepreneurship and intrapreneurship, and organizational issues. Since October 2019, Stefan Vorbach has been Vice Rector for Academic Affairs at TU Graz.
Course content
What to expect from this course?
Digital business and action fields are experiencing enormous growth. This growth is due to the online activities that take place among people, companies, and end devices, comprising several trillions of datapoints and processes each day. In this module/microcredential, you will receive a systematic overview of new business and action fields in the digital economy. This overview will improve your understanding of conceptual basics as well as drivers of digital transformation. The approaches toward entrepreneurial thinking that you learn in the course provide you with also have the necessary tools to implement them. In the final transfer project, you will have the chance to work on a specific example from your everyday work/company using the technologies presented.
Previous knowledge
What previous knowledge is needed to take this course?
This course has been designed for
Engineers
Managers
Business economists
The course is particularly suitable for specialists from the sectors
Industry, R&D
Consulting Services
Trade and logistics
Energy industry
Marketing & IT
No initial academic training is required to attend this course.
Certificate
Is it possible to receive a certificate?
Participants who successfully complete the online course will be issued a certificate of participation by Graz University of Technology. Participants who successfully pass an examination at the end of the whole microcredential course will be awarded a university certificate from Graz University of Technology. In addition, you will receive 5 EC.
Learning goals
After completing this course, you will be able to…?
You will acquire a systematic overview of new business and action areas in the digital economy. This includes understanding the conceptual foundations and drivers of digital transformation. With the approaches of entrepreneurial thinking you have learned, you have the necessary tools to implement them.
Course structure
How is the course structured?
This course takes place in 3 phases:
Online phase: In the online phase, you will acquire basic knowledge through self-study. This acquisition takes place by reading a variety of articles, literature on the topic, viewing learning videos, and taking advantage of other small learning offers. You can choose when and where you learn. The TU Graz "TeachCenter" learning platform makes it possible for you to ask questions of and exchange information with lecturers and other course participants.
Before the online phase begins, a synchronous online session (e.g. with Webex) will be held with the lecturer, providing you with an easy introduction to the contents of the modules. Every week, a synchronous online session with the lecturer is offered, enabling you to reflect on the content and to clarify any questions that remain through a direct exchange process.
Attendance phase: Based on the online phase, you will deepen your knowledge in course units by receiving personal support from experts on site. The knowledge you have learned is discussed, reflected upon, further deepened, and applied in the context of case study examples. Participants who cannot be on site for professional reasons can participate in the courses via an online conference system (e.g. with Webex).
Transfer phase: This phase takes place either individually or in a team. Here, you will apply the knowledge you have learned to find solutions to questions and problems from your company context. During this phase, you will also receive support from experts.
Course dates:
Online phase: 06.03.23-31.03.23
Attendance phase: 11.04.23 – 13.04.23
Transfer phase: 17.04.23-12.05.23
FAQs
Here you will find answers to the most important questions about Microcredentials in cooperation with iMooX.at.